This bone deep chill,
Standing before you in the shade of this majestic pine
Crouching behind the taste of port or the flashes of cerulean and topaz blue
Swept with confused alarms of struggle and flight
Huge cloudy symbols of a high romance,
paper shining white like the pocked moon.
The north field was frozen, just a broad stretch of white, it grew thicker with every flake.
We have nowhere to go, nowhere to hide but the shadows. When the snow
Let us go, through certain half-deserted streets.
So hush. Be silent in the night.
And give us manners, virtue, freedom, power.
I am a little world made cunningly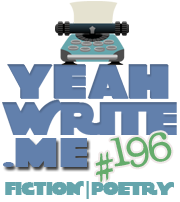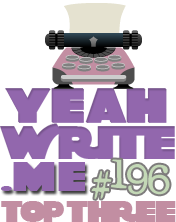 It's a yeah write January poetry slam! Some of our editors and friends are working on centos this month. Want to give one a try? Check out the guidelines in the yeah write coffeehouse. In the meantime, check out the other centos this week!