When I drive down Route 229, down the hill and into the valley, cows on the left, flattened cornfield on the right, sycamore trees like ghosts against the sleeping winter limbs of maples, elms, walnuts ahead, I think of you, reciting my list of gratitude. When I coast down this hill, my grief swirls in cold cigarette smoke around my shoulders.
Would you be surprised by how often I think of you? Maybe not, since you are always there when I summon you—when in my head, I say, I love you, I miss your hugs, where are you, are you happy, I see you tilt your head. Those are the things I think and I picture your smile, your sympathetic frown and furrowed brow, your laugh.  When I summon you, you are always here.
This grieving just never leaves me, sister.
I can't bear the thought of never seeing you again, and so I make up a place beyond this world where you are dancing and I am writing and we are sitting in your kitchen or a café, smoking cigarettes and worrying about money and laughing anyway. Because that's what we do.
This grieving has hovered around me for seven years.
What have I done in that time? Not much. A little bit of writing. I have claimed more garden space in the backyard, adding to the small rectangular plot I saved for you in between the birch trees. The lavender grew scraggly so I took it out, replaced with lemon drops and false indigo. In the new ground, I planted hyssop and black-eyed Susan for you. This weekend, I pulled back the wet leaves to see that all survived the winter.
I found a storage place for all your books and furniture. The paintings are in the basement and I fret about their condition. Last year, I finally took your iconic clothes—the long thin jackets you wore over black slips—to Goodwill. Each year, I distance myself a little more from the physical traces of your life. Not that I want to let go of all memories. Just that I can't move without bumping into you – the dresser you inherited from mom, the table you painted with dancing Martha Graham, her right wrist to her forehead in angst, her left holding the blue skirt, kicked up like a great fan. The glass shards you glued on to the edges of the table break off now and then.
Isadora Duncan had said,
You were once wild here. Don't let them tame you."
Our hearts broke so close in time, just three months apart. I had pain in my back. You had pain in your jaw. I was awake when my heart stopped. When yours stopped, it woke you up, pulled you to the bathroom—not to save yourself, but to die on the floor. On the floor.
When you died, I promised I would make my life meaningful, as if I owed you. As if God took you first on purpose, left me behind to do the cardio therapy, the two-mile walks, the Lipitor and aspirin doses every day. God left me to do those things but it was to you I owed my better self. I volunteered to help build houses, clean parks, led petitions to protect unions, gave time to the local Dems. I tried to justify my existence, and crashed and burned when I realized it would never be enough. It would not bring you back.
This grieving hovers and slices into my sentences, splitting fragments all around me. At least now I can speak of your death. At least now I can get through the day. Still, I feel a tear in my heart, a death of muscle tissue, a scar that marks your place in my life.
I hear you whisper a low chant, "You were once wild here. Don't let them tame you."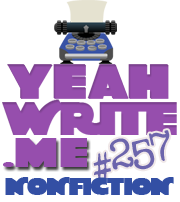 *Correction: Dancer Isadora Duncan was misidentified in the painting. The dancer in the painting on the table is the equally revolutionary Martha Graham. The quote is correctly attributed to Duncan.